Taylor Swift Marks Anniversary of Groping Trial Verdict at Tampa Concert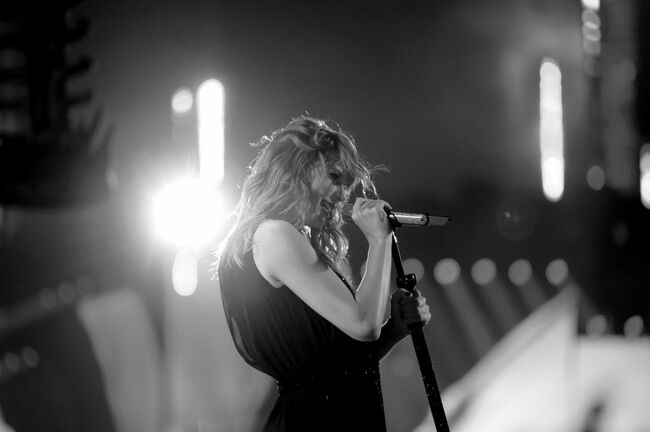 Taylor Swift's concert at Raymond James Stadium wasn't just another stop on her Reputation Stadium Tour. The feeling in the air during the headlining show in Tampa on Tuesday (August 14) was different because, just 365 days prior, the former country superstar "was in a courtroom in Denver," she told the crowd.
Taylor added, "This is the day the jury sided in my favor and said that they believed me," speaking about the six-day civil trial when a jury decided former radio host David Mueller assaulted and battered the singer when he grabbed her backside at a meet-and-greet in June 2013.
"I guess I just think about all the people that weren't believed and the people who haven't been believed, and the people who are afraid to speak up because they think they won't be believed." The "Delicate" singer went on to thank her fans for allowing her to know them "through the ups and the downs in [her] life." After her speech, the audience held up $1 bills in solidarity with Taylor, who was awarded a symbolic $1 following the case.
Photo Credit: Getty