Jussie Smollett Case Takes Another Turn — Police Receive New Tip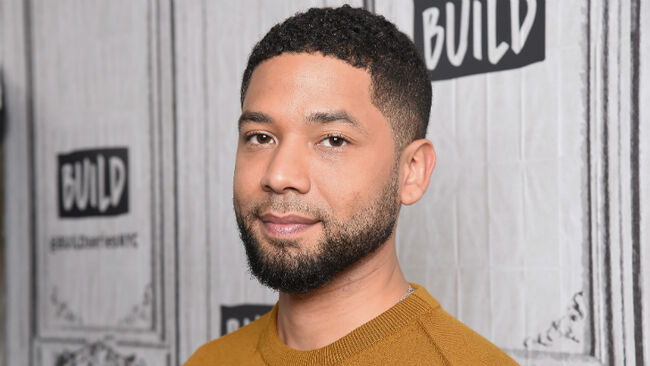 And the plot thickens.
According to the Associated Press, Chicago police say they are investigating a tip that Jussie Smollett and his two alleged attackers were seen in an elevator together the night of his attack.
Police spokesman Anthony Guglielmi told the AP the tipster, who lives in the building or was visiting someone in the building, reported seeing Jussie and his alleged attackers — brothers Ola and Abel Osundairo — in the elevator together last month. While Anthony said the person's account has not been confirmed, Chicago PD plans to interview them on Tuesday (February 19).
The new tip only adds to the rumors Jussie staged the attack. As previously reported, the Chicago Police Department now believes Jussie paid Ola and Abel to orchestrate the attack on him last month. On Saturday (February 16), two police officers told CNN that the brothers are cooperating with law enforcement after reportedly providing evidence Jussie paid them to attack him. "We can confirm that the information received from the individuals questioned by police earlier in the Empire case has, in fact, shifted the trajectory of the investigation," Chicago Police spokesman Anthony Guglielmi said in a statement provided toThe Hollywood Reporter. He also tweeted, "While we are not in a position to confirm, deny or comment on the validity of what's been unofficially released, there are some developments in this investigation and detectives have some follow-ups to complete which include speaking to the individual who reported the incident."
Jussie though isn't backing down from his claims he was unknowingly attacked. The Empire actor and his lawyers— Todd S. Pugh and Victor P. Henderson denied he had any role in his attack in statement, saying. "As a victim of a hate crime who has cooperated with the police investigation, Jussie Smollett is angered and devastated by recent reports that the perpetrators are individuals he is familiar with. He has now been further victimized by claims attributed to these alleged perpetrators that Jussie played a role in his own attack. Nothing is further from the truth and anyone claiming otherwise is lying."
As a result of the varying stories, Jussie's case is now heading to a Grand Jury, where, as TMZ reports, "the focus is presenting evidence that could lead to a felony indictment against Jussie for allegedly filing a false police report."
While the investigation is still on-going, Empire has already taken a step back from the 36-year-old actor, cutting more than half of Jussie's remaining scenes for the remainder of the season.
UPDATE (2/20): Police have dismissed the tip. Chicago PD spokesman told the AP video evidence allowed investigators to determine the report wasn't credible.
Photo: Getty Images